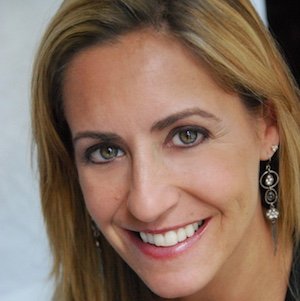 Beyond Basics Physical Therapy
Amy Stein, DPT, is a leading expert and at the forefront of treating pelvic floor dysfunction, pelvic pain, women's health, and functional manual therapy for men, women, and children. She is the founder of, and a premier practitioner at Beyond Basics Physical Therapy in midtown, Manhattan and co-owner of Beyond Basics Physical Therapy, downtown, Manhattan.
She is the author of the award-winning book, Heal Pelvic Pain, an easy-read, self-help book and created a video called Healing Pelvic and Abdominal Pain: The ultimate home program for patients and a guide for practitioners.  Amy serves as the Past President of the International Pelvic Pain Society. Amy is a co-editor of Healing in Urology and an author in many medical textbooks, including Pelvic Pain Management, Female Sexual Pain Disorders: Evaluation and Management, Management of Sexual Dysfunction in Men and Women, and The Overactive Pelvic Floor.
She lectures internationally, is featured in the Endo What? documentary, and has been interviewed in media outlets ranging from the medical segments of popular TV shows, like Dr. Oz, ABC's 20/20, to such magazines as Elle, Prevention and More magazine and newspapers such as the New York Daily News.
Amy Stein is a member of ISSWSH, the NVA, ISSVD, ICA, Endometriosis Association and the APTA Women's Health section. Amy received her Masters in Physical Therapy from Nova Southeastern University in 1999, and her Doctorate in Physical Therapy in 2013.