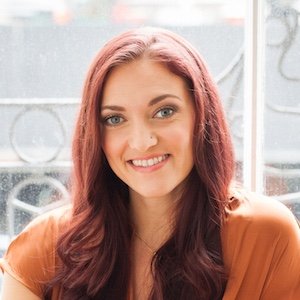 Brittany Crosby is the creator and founder of The Co Pilates. As an instructor of contemporary Pilates, Brittany has been helping her clients connect the dots to achieve more efficient movement for over 10 years.
Brittany's love of movement and examining the possibilities of the human body was ignited by her lifelong dance training. The Co is infused with her passion to help others become informed about their body and their movement capabilities through the Pilates practice to achieve results. Her teaching style is supported and informed by:
B.A. in Holistic Health and Wellness from Indiana University
STOTT Pilates full certification
National Council on Strength and Fitness Certified Personal Trainer
Core Power Yoga 100hr
Reiki Level 1
Alexander Technique
Feldenkrais
Anatomy Trains with Tom Meyers
Breast Cancer Exercise Specialist with Pink Ribbon Program
National MS Society Fitness and Wellness Professional
The "core" is often connected with Pilates but thought of as just the abdominal muscles. Most people don't realize their pelvic floor muscles are part of their core and play an integral role in core strength and pelvic stability. Helping women and men gain a better awareness of the anatomy, function, and integration of their pelvic floor as it pertains to their core and their movement is a staple in Brittany's approach.