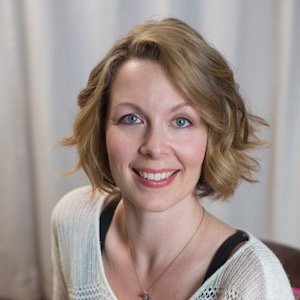 Board Certified Women's Health Clinical Specialist
Certified Yoga Teacher
Those who experience pelvic pain might wonder if they have to deal with it for the rest of their lives. Dustienne's mission as a board-certified women's health physical therapist and Kripalu-certified yoga teacher is to ease that burden. With compassion and a creative approach, she empowers people to move mindfully and with ease.
Dustienne's video series, using yoga to relieve pelvic pain associated with IC, endometriosis, constipation, vulvodynia and other pelvic pain conditions, helps bring her techniques and practices to the homes of people around the world.
As a former professional dancer, Dustienne's love of movement has been ever-present in her life. She passionately believes that the integration of physical therapy and yoga helps individuals navigate through pelvic pain and incontinence to live a healthy and pain-free life. Check out her website, Your Pace Yoga, where you'll find her blog, videos, meditations and much more!
Upcoming Events:
May 17-19 (Winfield, IL)

August 23-25 (Troy, NY)
April 27–28 (Columbus, OH)

Sept 7-8 (Manchester, NH)

Oct 5-6 (Buffalo, NY)
Wound, Ostomy and Continence Nursing Society Conference
June 25th (Nashville, TN)