Erica Azzaretto Michitsch PT, DPT, WCS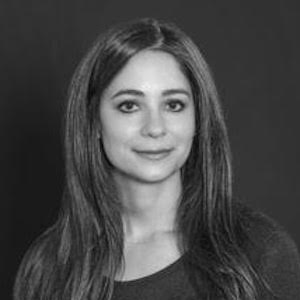 Solstice Physiotherapy
286 Madison Ave Suite 1601
New York, NY 10017
Dr. Erica Azzaretto Michitsch's passion for physical therapy began after she suffered a knee injury as a competitive athlete at Villanova University. She earned her BS in Biology from Villanova and received her Doctorate of Physical Therapy from Rutgers University.
Erica specializes in orthopedics and pelvic health physical therapy. She began her career working at an outpatient orthopedic practice in Philadelphia and inpatient at University of Pennsylvania hospital. In addition, she treated high school athletes at local schools. During this time, Erica discovered her passion for women's health and developed and launched a pelvic floor program at the orthopedic practice.
Following her years working in Philadelphia, Erica returned home to New York to pursue her interest in pelvic floor physical therapy and worked in a private practice. She has dedicated the past decade to pelvic floor treatment in men and women and uses a holistic, evidence based approach. She also works per-diem at the Hospital for Special Surgery with orthopedic and post surgical patients.
While working in New York, Erica has contributed to the orthopedics field and increased her expertise in women's health to better serve her patients. Erica's research on the efficacy of dry needling was published in the 2013 Journal of Orthopedics. She also obtained the prestigious Women's Health Clinical Specialization in 2016 and became board certified. In 2018, after 350 hours of training, she received her Polestar Pilates teaching certification to further help her patients understand the mind-body connection and its role in fighting chronic pain. Her goal is to help patients have a better awareness of their bodies so that they can return to doing what they love, whether it's a specific sport, type of preferred exercise or just being able to sit comfortably on a plane to their favorite destination.
Erica is an adjunct professor at Rutgers University in the Physical Therapy Program, where she teaches topics on the pathology, assessment and treatment of the pelvic floor from an orthopedic standpoint. She is also a teaching assistant at Herman & Wallace Pelvic Rehabilitation Institute.
Erica is warm, engaging and funny, and has an inimitable ability to make patients feel at home. She has strong problem solving skills and a commitment to educating patients during their rehabilitation process. Erica resides in Brooklyn with her husband and son. When Erica is not treating patients, she is an avid skier and dedicated yogi. She regularly practices pilates, mindfulness and enjoys spending time with family and friends.
Degrees, Certifications, & Research
BS in Biology, Villanova University
DPT, Doctor of Physical Therapy, Rutgers University
WCS, Women's Health Clinical Specialist, APTA
Member, American Physical Therapy Association, APTA
Member, International Pelvic Pain Society, IPPS
Published in JOSPT September 2013, The Efficacy of Dry Needling for Upper Quarter Myofascial Pain Syndrome: A Systematic Review
Pilates Teaching Certification, Polestar Pilates
Instrument Assisted Soft Tissue Certification, Hawks Grips Tools
Low Pressure Fitness, Hypopressives, Level 1