Kristin Sapienza, PT, DPT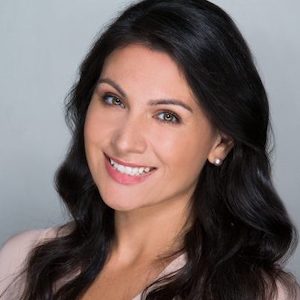 Pelvic Floor
Physical Therapist
Kristin Sapienza,PT, DPT is a licensed physical therapist and the founder of FemFirstHealth.
Kristin takes a personal approach to physical therapy, customizing a treatment plan for each patient. She believes by combining manual therapy techniques with exercise and education she can assist patients in recovery while teaching them how to prevent future injury.
She received a Bachelor's degree in Exercise Science (B.S) from the University of Scranton before earning a Doctorate in Physical Therapy from Stony Brook University. She continued her clinical education by taking a multitude of continuing education. She is an ART provider and is full body certified. Kristin is an FRC (Functional Range Conditioning) practitioner which allows her to assess and promote proper joint mechanics for a wide variety of patients. She is also certified as a Pilates instructor for reformer through Balanced Body.
Kristin is devoted to women's health issues. She is a pelvic floor specialist under Herman and Wallace, in which she is certified to treat women suffering from incontinence and pelvic pain. In addition to pelvic floor rehabilitation, Kristin has undergone Visceral Functional Mobilization training to assist those with pelvic floor and digestive issues. She also works closely with women during pregnancy and postpartum addressing their orthopedic and functional actives during this critical time in their lives. She is a Tupler Technique Certified Professional helping women suffering from Diastasis Recti. Kristin has also received the Pregnant and Postpartum Client Specialty Certification under the Annette Lang Education Systems. Additionally, she has spent significant time working with women battling breast cancer, an experience that shaped her holistic approach to compassionate care.
Her own story struggling through endometriosis and pelvic floor issues have inspired her to provide well-rounded care for all women.