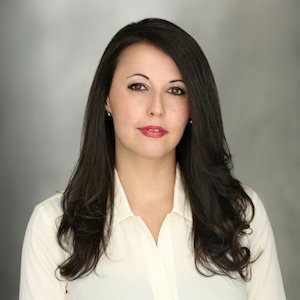 Mila Mintsis holds a Master of Science degree in Acupuncture and is currently pursuing a doctorate degree. Her specialties include Pelvic Floor Dysfunction, concussions, and Orthopedic and Sports Medicine.  She is an expert in pain management, trauma rehabilitation, as well as stress and anxiety disorders. Mila's diverse patient base includes celebrities, athletes, dancers, patients with pre and post-surgical conditions, patients suffering from chronic pain, as well as general population who seek to achieve optimal health.
Mila utilizes Systemic Dry Needling, Trigger Point Acupuncture, Neuro-Functional Acupuncture, as well as Japanese (KM) and Chinese Styles (TCM) of acupuncture in her treatment approach. In addition, she uses Medicupping, Western Herbology, Medical Aromatherapy and Dietary counseling according to Chinese Medicine principles in order to achieve maximum results. Mila is also certified in Cosmetic Acupuncture and is a Reiki practitioner.
Mila is a big advocate in the field for an integrative approach to patient care. She strongly believes that combining therapies and techniques provides the most thorough and well-rounded approach to addressing a broad spectrum of patient needs. She collaborates with doctors, physical therapists, chiropractors, and massage therapists to maximize outcomes.
Mila believes in improving working conditions and bringing wellness to the corporate world. She has done wellness events in large corporations such as AOL, Bloomberg, Sorros, DKNY, and others.
Mila is also passionate about bringing medical services to remote areas of developing countries with limited or no access to medical care. She participated in a volunteer project in Morocco where she provided acupuncture to people in the mountains and the desert.
In addition, she has contributed to several publications on the topics of Chinese Medicine and stress management.
In her free time Mila enjoys exploring the world, taking strolls through parks, French cinema, photography, Korean and Moroccan cooking, reading, fitness, and spending time with her very talented cat Lyle.