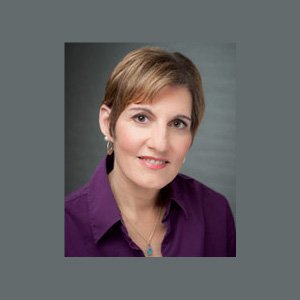 Nancy Fish received her B.A. in English from Barnard College in 1981, and  received two Masters Degrees, one in social work and one in public health, from Columbia University in 1984. She is a member of the National Association of Social Workers, The National Vulvodynia Association, and The International Society for Women's Sexual Health. Nancy began a private psychotherapy practice in Fair Lawn, New Jersey, in 1998.
Her clinical practice includes clients requiring treatment for depression, anxiety, anger management, chronic illness, chronic pain, special needs issues and grief. She works with individuals, couples, and families. Her approach to her clients' problems is eclectic, combining psychodynamic, cognitive-behavioral, and family life cycle therapy with particular emphasis on the relationship between the individual and herself as a therapist.
She has a child with a severe disability and truly understand the overwhelming challenges families face.
Nancy works in partnership with clients and is warm, approachable and nurturing. She provides a great deal of feedback and am very active in sessions.
A significant portion of her private practice focuses on women and men dealing with chronic sexual pain: www.healingpainfulsex.com. Some of the most common issues her clients confront are navigating relationships while pursuing treatment, understanding that their feelings are normal and "No, you are not going crazy" how to get emotional support from partners, friends, and family, and explaining their medical condition to others. She also helps women and men understand how coping with pelvic pain is different and often more complicated than dealing with other forms of acute and chronic pain. She has successfully helped both women and men and their partners overcome many of their emotional challenges.
She's also co-author of the book Healing Painful Sex: A Woman's Guide to Confronting, Diagnosing, and Treating Sexual Pain, to discuss ways in which we can address this topic with greater understanding.